Normal price

$12.00 USD

Offer Price

$10.00 USD

Unit price

per

Normal price

$9.00 USD

Offer Price

$8.00 USD

Unit price

per

Normal price

$7.00 USD

Offer Price

$6.00 USD

Unit price

per

Normal price

Offer Price

$17.00 USD

Unit price

per

Normal price

Offer Price

$15.00 USD

Unit price

per

Normal price

$14.00 USD

Offer Price

$12.00 USD

Unit price

per

Normal price

Offer Price

$23.00 USD

Unit price

per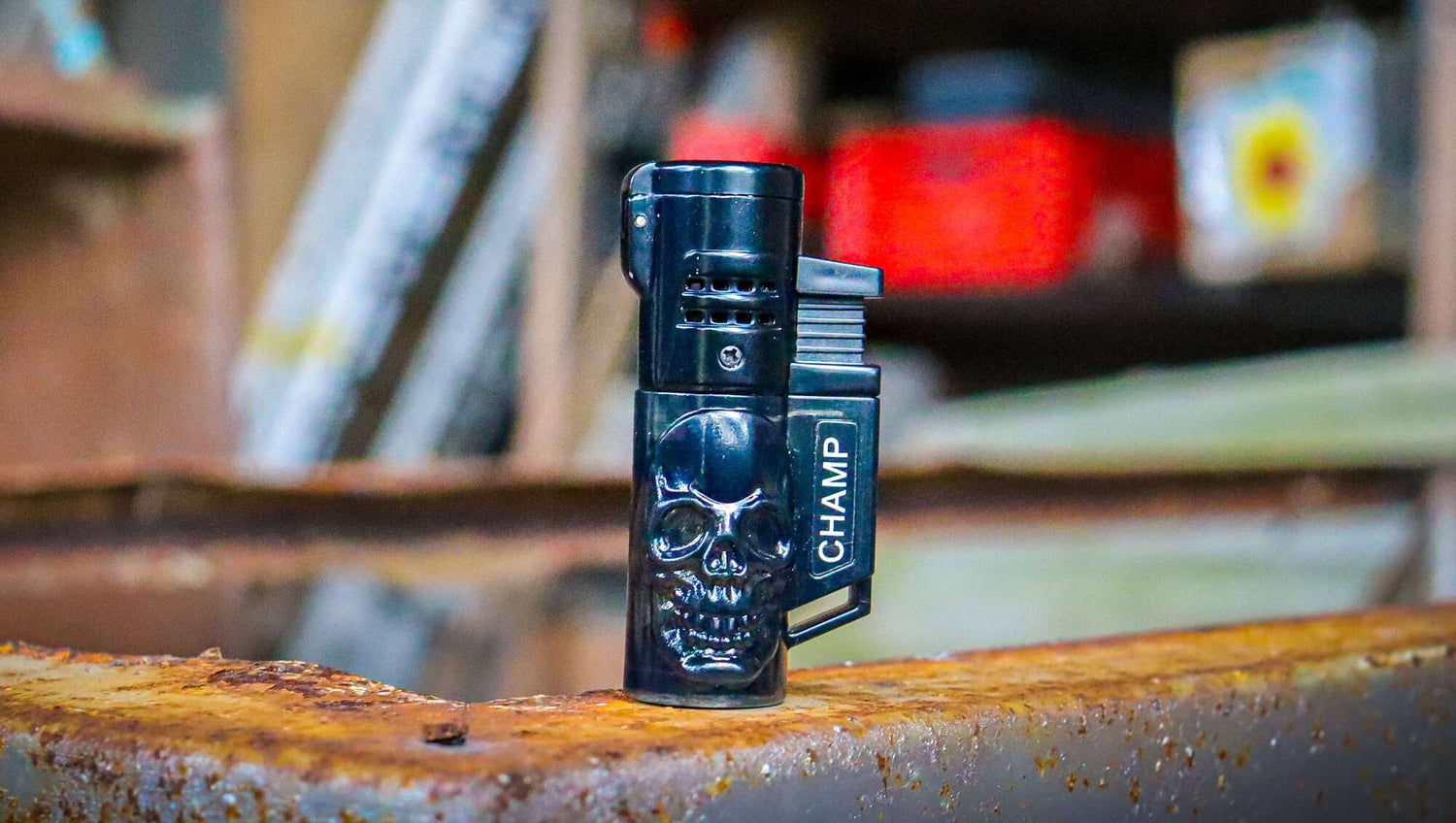 Choose your perfect cool lighters
One of the features of cool lighters is that they are refillable. This means you can use the lighter again and again, which is not only cost effective, but also environmentally friendly.
In addition, different designs are available, so you can choose a lighter that perfectly suits your style. Whether you like a minimalist design or a striking pattern, there is always a cool lighter that suits you. Finally, many cool lighters have an adjustable flame, allowing you to adjust the intensity of the fire to suit your needs. Whether you want to light a candle or light a cigarette, with an adjustable flame you are always in control. In short, cool lighters offer not only functionality, but also style and convenience.
Different aspects of cool lighters
There are several aspects in which cool lighters can differ from each other: design and appearance, burning time and flame size, functionality and ease of use, filling mechanism and additional functions.

In terms of design and appearance, there is a wide variety of cool lighters available. From sleek and minimalist designs to unique and striking designs. The appearance of the lighter can give a personal touch to its use and can even be a fashion statement.

In terms of burn time and flame size, cool lighters can vary significantly. Some lighters have a longer burning time, which can be useful for camping or survival purposes, for example. In addition, the size of the flame can also vary. Some lighters have a small flame, while others produce a powerful flame.

Functionality and ease of use are also important aspects to consider when choosing a cool lighter. For example, the Prof Party lighter has a beer opener on the bottom, making it useful at parties and in the kitchen. Other lighters have a special mechanism that makes them easy to operate with one hand.

The filling mechanism of our lighters is the same for each type, they are refillable, which means that they can be reused by simply adding gas. This can be cost-saving and ensures that the lighter lasts longer.

In short, there are many differences between cool lighters in terms of design, burning time, functionality, filling mechanism and additional features. It is important to consider these aspects when choosing a lighter that suits your personal style and needs.
Windproof cool lighters
Cool lighters have special features that distinguish them from regular lighters. One of these features is that they are wind resistant. This means that you can light the flame even if there is a strong gust of wind. This is especially useful for people who like to smoke or camp outside, where the wind can often be a challenge when lighting a cigarette or campfire. In addition, cool lighters are also splash-proof. This means they can be used in wet conditions, such as rain or boating. You don't have to worry about your lighter getting wet and no longer working. With these special features, cool lighters offer not only convenience, but also durability and reliability. Whether you're an adventurous outdoorsman or just looking for a unique lighter, cool lighters are definitely worth considering.
Usage tips for cool lighters
Safety and usage tips for cool lighters are very important to prevent accidents. The first block focuses on keeping children out of reach. Cool lighters may look attractive to children, but it is important to keep them out of their reach. This prevents children from playing with it and possibly getting burns.

The second block emphasizes the importance of completely extinguishing the flame after use. These lighters can sometimes have a longer flame than regular lighters, making it extra important to ensure that the flame is completely extinguished after use.

The last block indicates avoiding direct contact with the flame to prevent burns. Cool lighters may look attractive, for example holding your hand over the flame, but this can cause serious burns. It is therefore important to always be careful and avoid direct contact with the flame.

By following these safety tips, cool lighters can be used responsibly and accidents can be prevented.
Popular brands of cool lighters
There are several popular brands of cool lighters that guarantee quality and style. One of these brands is Prof, which is known for its sleek and modern designs. Professional lighters are available in different colors and patterns, so you can always find a lighter that suits your style.
Another popular brand is Champ, which is known for its durability and reliability. Champ lighters are made of high-quality materials and have a robust design, making them long lasting.
Silver Match is also a popular brand among lighter enthusiasts. These lighters are characterized by their elegant and timeless appearance. They are available in different metallic colors, making them a real eye-catcher.
Zippo is a world-famous brand known for its classic and iconic designs. These lighters have a sturdy construction and feature the characteristic Zippo sound when opening and closing. Unfortunately we do not currently sell Zippo.
In short, there are a wide range of popular brands of cool lighters available, each with its own style and features.